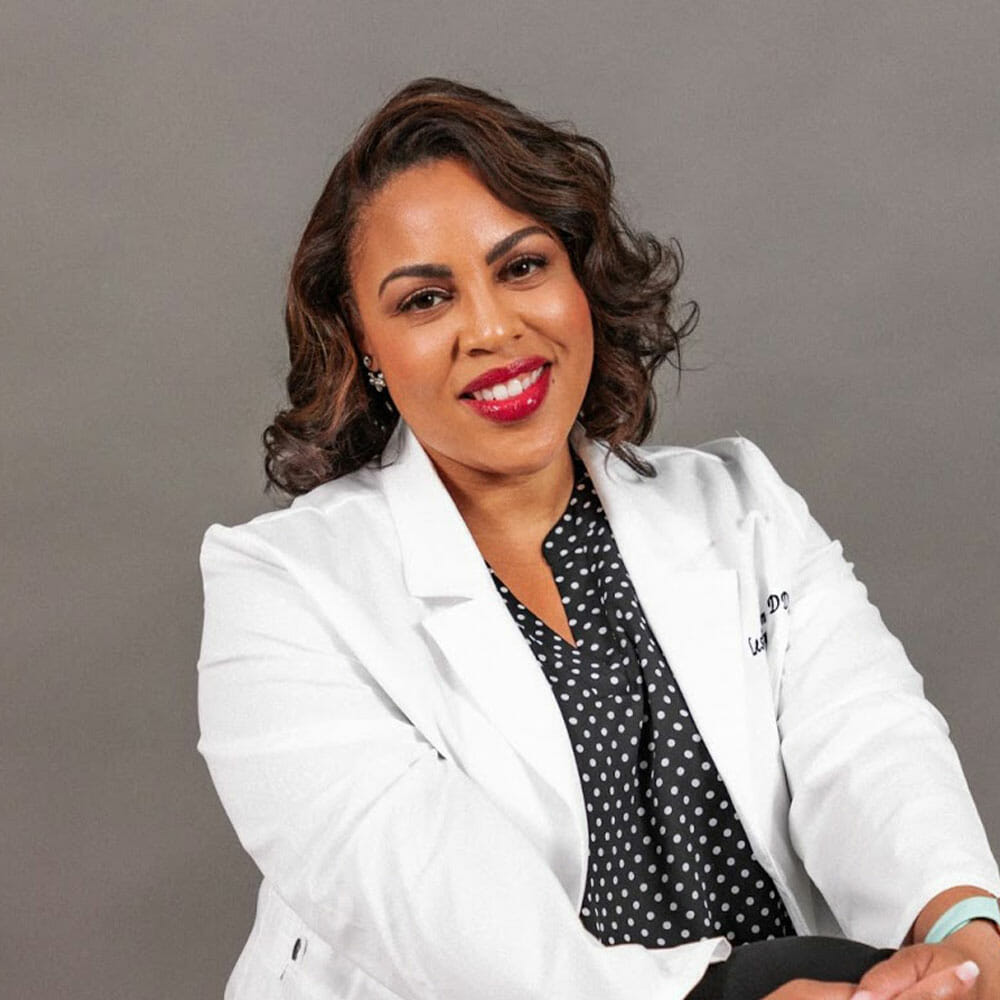 Dr. Leslie Pinson, DDS, brings dentistry a refreshing perspective — one that restores not only the beauty of a smile or a tooth, but also the joy of laughter. As dentist at her practice, Dr. Pinson diagnoses and treats tooth decay, handles dental emergencies, and restores teeth and smiles. Beyond caring for her patients, Dr. Pinson loves developing relationships with her patients and watching them grow over the years, "Being a part of their journey, their family, and in their smile is a blessing" she states. She also strives to ease her patients' dental anxiety through her patience, kindness and fun. 
Dr. Pinson chose to become a dentist because she gets to meet people from all walks of life and rebuild the best part of their face — their smiles. "I love what I do, I'm blessed to serve all the people that walk through my door. My career has brought me full circle back home to the practice I grew up in. This has been a dream worth waiting for."
Dr. Pinson also enjoys working with her hard working team at Leslie C. Pinson, DDS — they feel like family and they treat all patients and each other with love and respect. She states "We are all hard workers, and treat each patient like family. These are core values for me and they embody the ideals."
When not working, Dr. Pinson loves to travel and enjoy new experiences with her family. She and her husband have three children with whom they enjoy family game nights, watching their favorite sports teams, and taking a trip to Young's Dairy for ice cream.
After graduating from Shawnee High School in Springfield, Ohio, Dr. Pinson then went on to play Division I basketball on a full scholarship at Texas Pan American. She holds a Bachelor of Science from The Ohio State University and a Doctor of Dental Surgery from The Ohio State College of Dentistry.