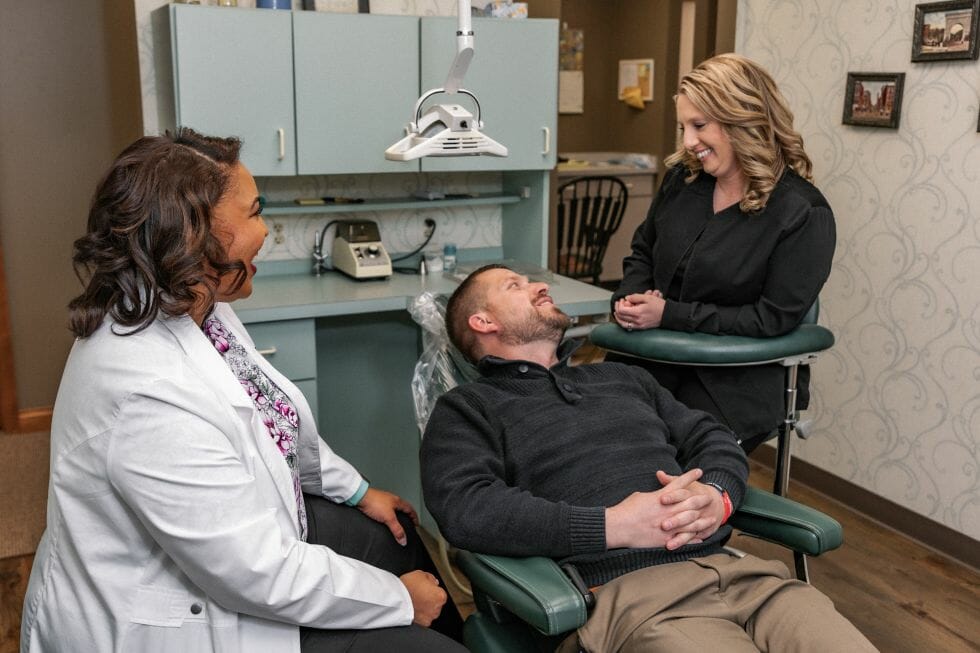 We offer many cosmetic treatments so you can customize and enhance your smile. We utilize restorative and cosmetic techniques to help you achieve a brighter smile, as well as fix cracks and chips in your teeth. Dr. Pinson and her team are committed to helping you attain a smile you can be proud to show off.
Dental Bonding
Similar to veneers, dental bonding involves applying a special material to your existing tooth to correct a chip or make the tooth whiter or straighter. Dental bonding can extend out beyond your existing tooth to fill in a gap in a way that makes it look as if it was never there. This treatment gives you a better version of your teeth in a way that still looks natural. It is often the choice to improve a single tooth or a small number of teeth, while veneers are often chosen when a person is looking to upgrade the look of most or all of their teeth. 
Porcelain Veneers
Porcelain veneers are popular for the way they immediately improve the look and color of your teeth. Veneers are quite thin but are still strong and durable. People who choose veneers like the way they resist stains and retain a vibrant look for years. 
Ceramic Crowns
When a dental crown is needed to replace a tooth, either because of an injury, decay, or as part of a bridge or dental implant, ceramic crowns are Dr. Pinson's number one choice. We measure and develop a replica of your old tooth when possible, and work with a lab to produce a crown that will look natural next to your other teeth – restoring your tooth to full function.
Teeth Whitening
Professional teeth whitening comes in many forms for in-office and at-home options. Even if you are worried about just one troublesome tooth, professional whitening can help make that tooth many shades whiter and a better match for the rest of your teeth. We offer opalescence, internal bleach, and trays you can take home. We can help you decide the route that's best for you.
Inlays and Onlays
We always try to preserve as much of a tooth's original structure as we can when a tooth is damaged by injury or decay. With inlays and onlays, we can add materials that look and feel like your natural teeth and make the tooth stronger than it was before. In some cases, a simple dental filling doesn't provide enough structure to replace the part of the tooth that's been lost. Inlays and onlays are what we use to build up and strengthen that tooth again. 
If you have any questions feel free to contact our office via phone, email, or schedule an appointment online.