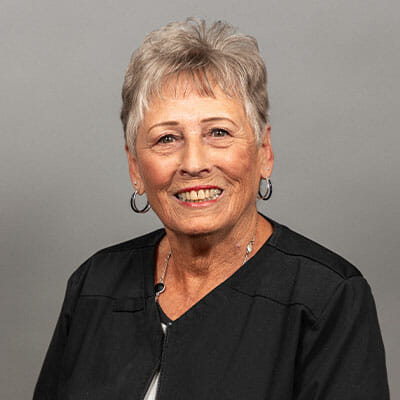 Part-time front desk staff
As receptionist at Leslie C. Pinson, DDS, Liz is a multitasker who spends her time scheduling appointments, checking patients' charts, posting payments and confirming appointments. She enjoys relating to her patients and helping them with their needs. 
Liz enjoys her coworkers, boss, and the patients she gets to know. She works to calm her patients' fears and anxiety of coming to a dentist, "I make sure we can schedule them as soon as possible to relieve their pain or anxiety and make them comfortable."
When not working, Liz enjoys shopping and helping her husband who is a pastor. She loves visiting Mic's Restaurant and being a positive influence in her children's and grandchildren's lives.