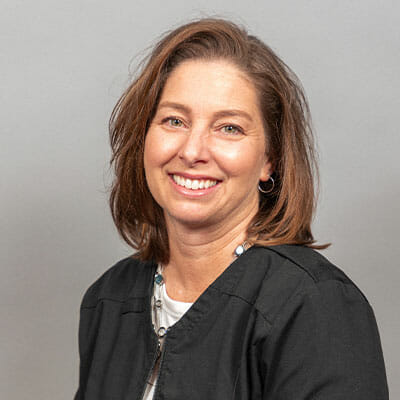 Part-time front desk staff
As receptionist and expanded function dental assistant, Nicole greets patients in the office and on the phone, schedules appointments, handles insurance needs, and subs in the office as an EFDA as needed. Nicole is always working hard to jump in and help her patients and the dentist, "I get joy from making our patients feel at home in an environment that typically may not be enjoyed" she states. 
At Leslie C. Pinson, DDS, Nicole feels that her coworkers and patients are her family. "We have an opportunity to see our patients every six months — that makes it really easy to get to know them. We have so many amazing people who come through our doors."
When not working, Nicole loves being with her family most of all. She also enjoys spending time outdoors in nature, working with animals, and participating in church activities. She is a proud wife who has raised successful, happy children.